Gripping hands, when the traditional process meets additive manufacturing!
Being agile, innovative and different are the key words for design offices and R&D departments. Traditional machining coupled with additive manufacturing helps to achieve these objectives. Let's discover the result of the association of these two techniques through the creation of gripping hands.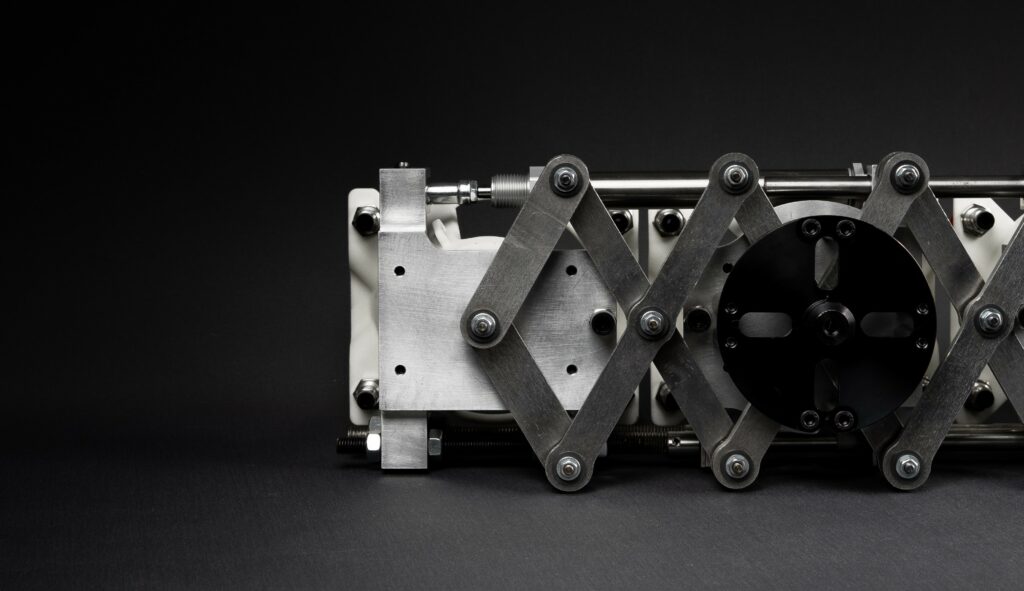 Be agile with 3D manufacturing processes!
When we talk about 3D printing, we imagine that this process is only a design stage. However, additive manufacturing is commonly used in mass production phases.
This technology is just as well suited to "one-shot" production projects as to the realization of small or large series. Clients in the industrial, automotive, aeronautical, defense and energy sectors are integrating it into their production phases.
Coupled with traditional manufacturing, 3D printing takes on another dimension. By intelligently combining the advantages of the two technologies, it is possible to quickly produce complex assemblies combining lightness and robustness. The gripping hand is an application where it can be interesting to implement this pairing.
Traditional machining is favored for the realization of structural parts, 3D printing being rather reserved for the realization of complex geometries.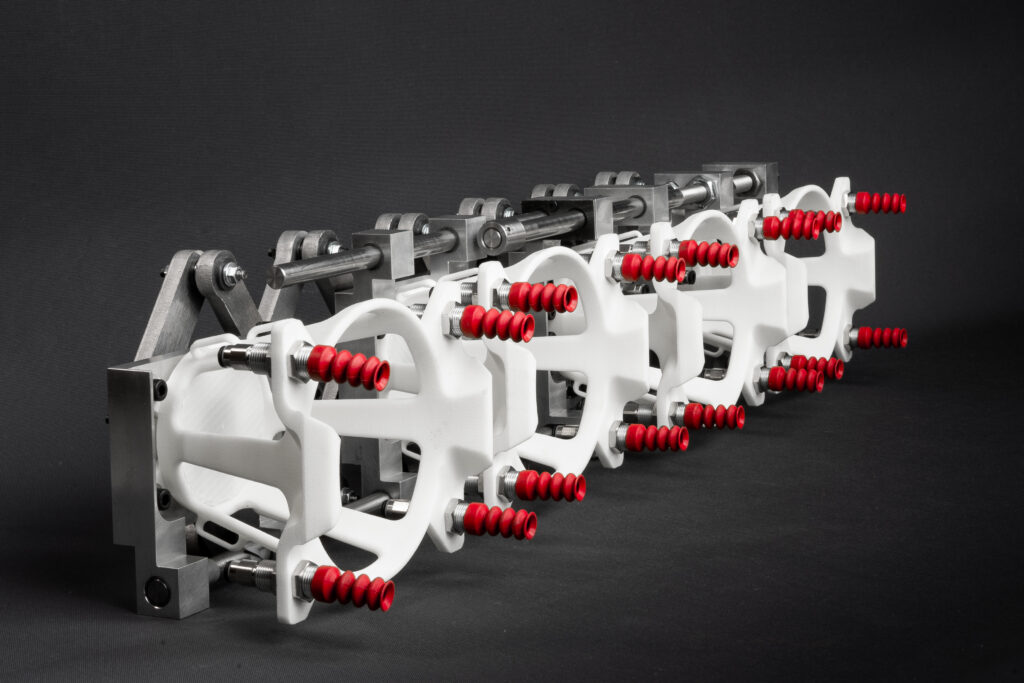 Learn more about additive manufacturing
The gripping hands, a subtle mix between traditional process and additive manufacturing!
This year again, an internal development project has made it possible to combine these two techniques. Focus on grippers.
Manufactured to automate industries in various sectors such as automotive, metallurgy or plastics, the gripping hands are used to grasp and manipulate the parts of a production line. They are most often built using traditional manufacturing processes.
We have accompanied the Platex design office (specialist in plastics processing) in the development of gripping hands combining traditional processes and additive manufacturing. 3D printing as an alternative to traditional components allows to enlarge the design possibilities. Simple or complex hands, additive manufacturing is favored for the realization of parts adapted to the geometries and dimensions of the product to be handled.
Designed by Platex and printed by us, this type of hand is made, for the 3D printing part, in Laser Sintering of powders or in Multi Jet Fusion.
The materials used with these technologies have a density between 1 g/cm³ and 1.4 g/cm³ for the heaviest. Additive manufacturing makes it possible to design grippers that are more compact and lighter than those obtained through traditional manufacturing, without losing mechanical strength.
Compared to traditional machining, the use of 3D printing has reduced the manufacturing cost by 50% and saved 40% on lead time. Maintenance is also optimized since the same advantages are available for the manufacturing of a spare part.
The main purpose of these grippers is to pick up parts without marking at the press exit.
They also allow the optimization of production rates and palletization. In some specific cases, they can facilitate the integration of press foot stations such as screwing, assembly or bagging.
Aurélien MEME, Design Office Technician, PLATEX SAS