Benefits of the Multi Jet Fusion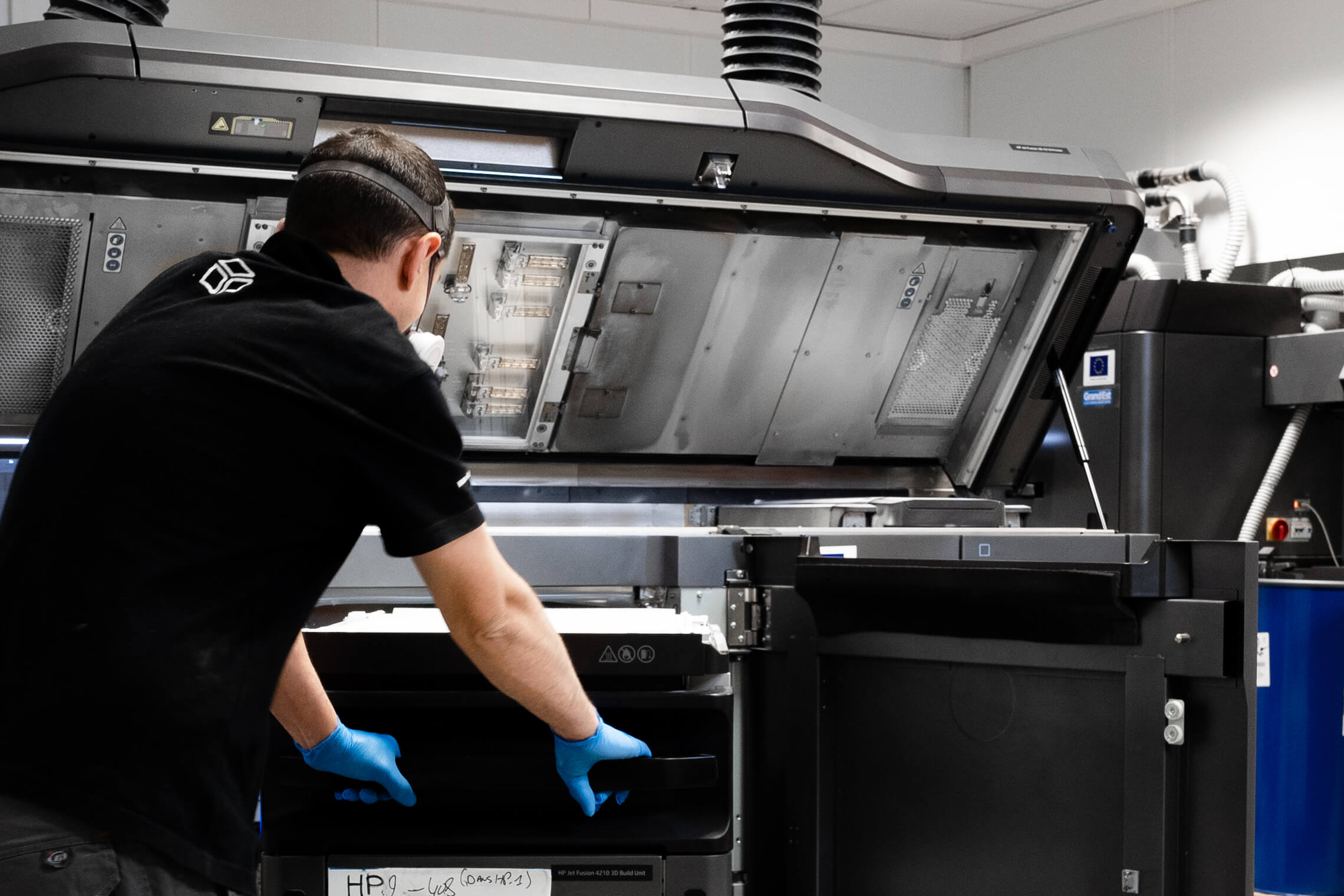 The reaction
of materials
Multi Jet Fusion is a layered additive process that is distinguished by the fact that the fusion is controlled by an agent deposited on the material to concentrate the energy.
One of the key features of HP Multi Jet Fusion technology is its ability to change the properties of materials during the fusion phase without changing their final mechanical and physical characteristics.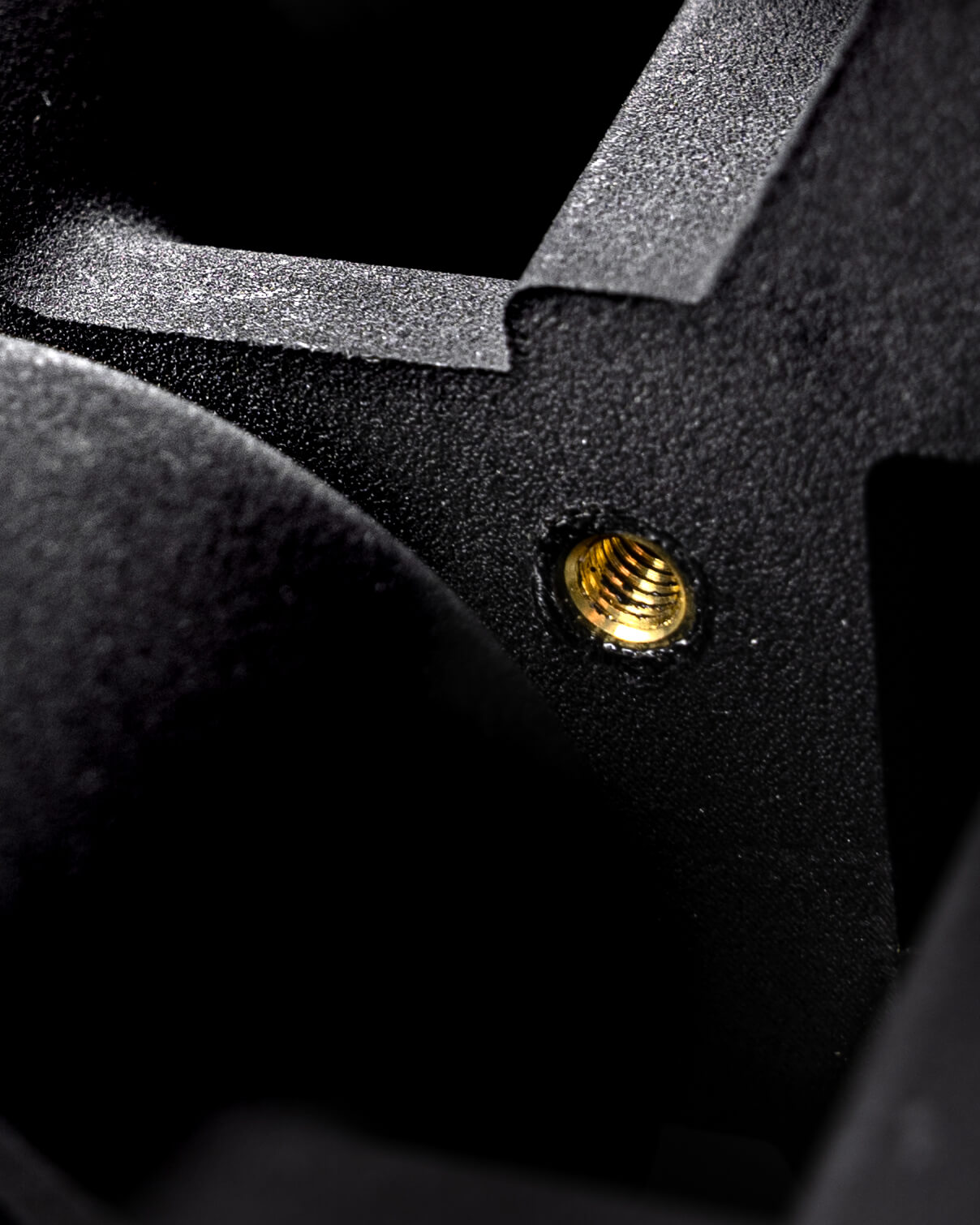 Selective agents for a room with more detail
A layer of material is deposited and then fusing agents are selectively applied where the particles are to fuse.
A detailing agent is selectively applied to the areas where the melting action should be reduced or amplified, for example to obtain sharp edges and smooth surfaces. The work area is then exposed to high thermal energy. The process is repeated until the part is formed.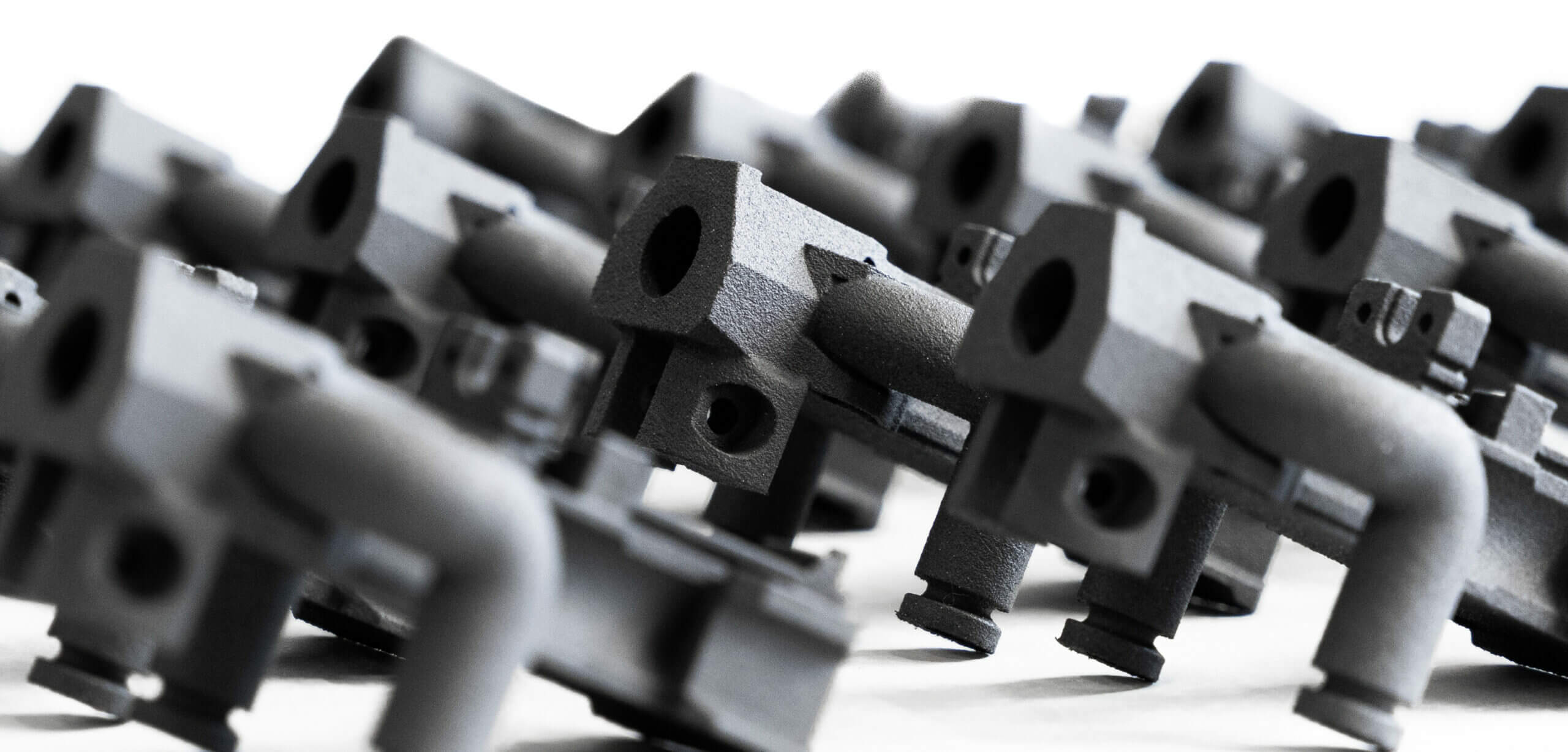 Small series and
high precision prototypes
The low layer thickness and the use of agents allow to obtain very precise parts with a high level of detail.
The Multi Jet Fusion technology allows for high productivity. The parts produced have mechanical properties as high as those obtained by powder laser sintering, which makes it an interesting solution for the production of small series and functional prototypes.
Available materials
The material available for the Multi Jet Fusion is: PA powder (MJF).