The advantages of the MultiJets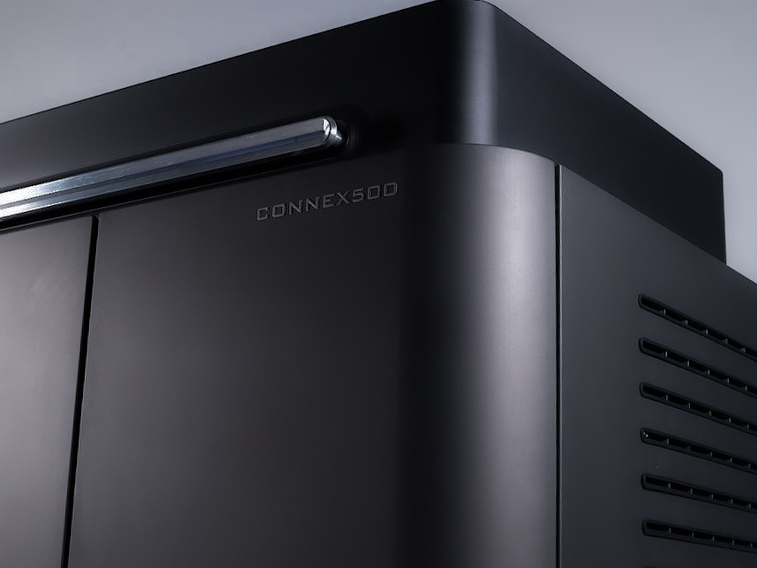 When 2D printing
inspires 3D
MultiJets 3D printing is an additive manufacturing process based on the same concept as 2D ink printing: the printer head moves to deposit drops of photopolymers.
UV light is then used to polymerize these drops. The platform descends as the layers are formed.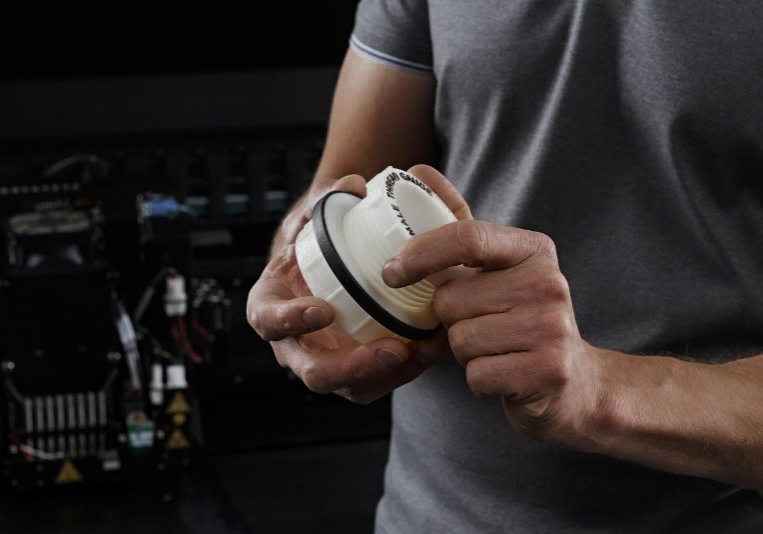 Multi-material
The advantage of MultiJets 3D printing lies in the fact that it enables objects to be printed by depositing several materials, rigid or flexible, simultaneously. It is thus possible to produce parts that were previously unfeasible with sintering or stereolithography:
Parts with overmolding to prototype parts that will then be produced in bi-injection.
Wrapped parts: wrapping a rigid material with a flexible material to link functionality to soft touch.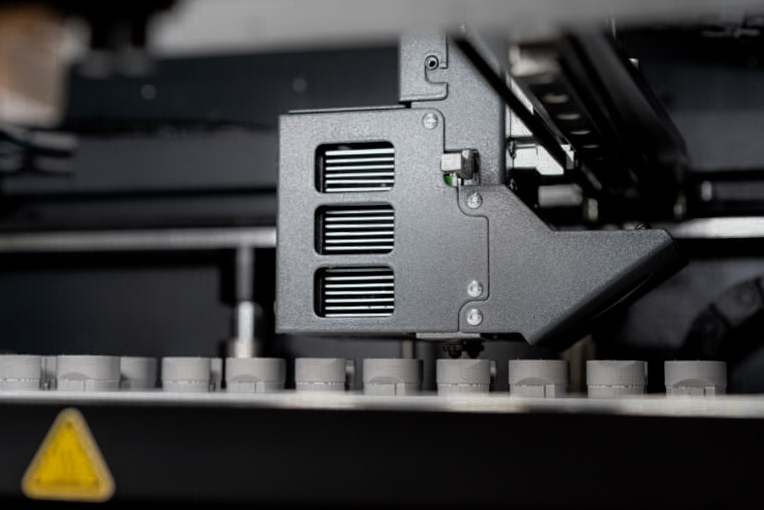 Large dimensions,
prototypes & small series
We have the machine with the largest working capacity in this technology. This allows us to have a volume of 500 x 400 mm by 250 mm high. Moreover, 10 resins are available, for more freedom and possibilities.
Given its characteristics, multijet printing is primarily used to print prototypes and small series from SEBS and ABS resins.
Available materials
The materials available for the MultiJets are: SEBS type resin and ABS type resin.