The advantages of Digital Light Processing technology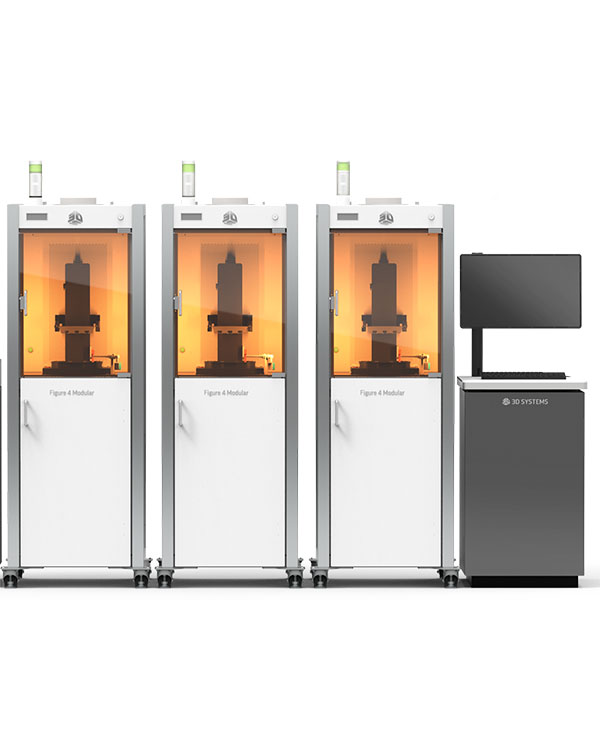 Digital Light Processing (DLP)
Digital Light Processing (DLP) additive manufacturing technology is considered to be the fastest solution for UV light curing of liquid resin. The process uses a projector instead of a laser as a light source, so the complete image of the layer to be printed is projected directly in one go. In a few seconds, the next layer can be printed. In this way, while maintaining the advantages of SLA technology, we obtain increased precision and spectacular printing speed for the ultra-fast production of your final parts, small parts and pre-series!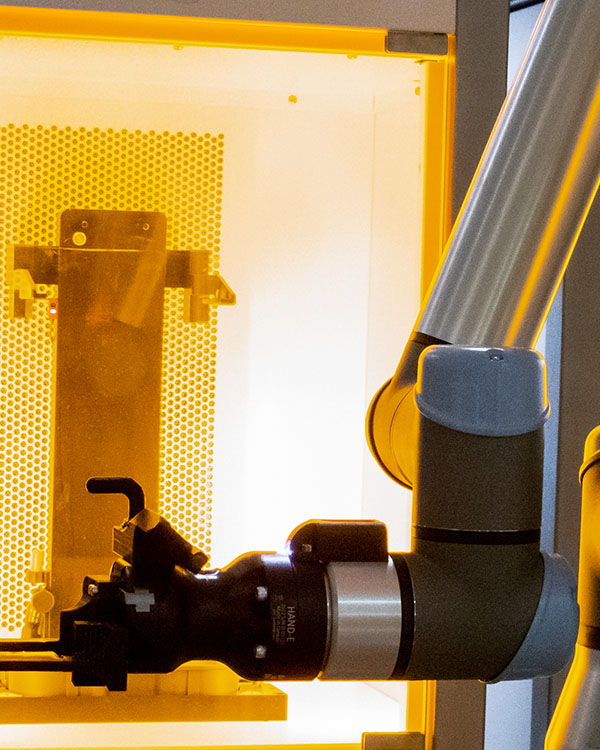 Speed, precision, productivity and repeatability.
High-resolution models with a high level of detail, increased productivity and repeatability (Six Sigma), ideal for small and medium production runs at the industrial level. The Digital Light Processing (DLP) solution combines the efficiency and flexibility of 3D printing processes (124 x 70 x 340 mm manufacturing volume (xyz), minimum layer thickness of 0.01 mm, and print speeds of up to 100 mm/hr) with the performance of traditional injection molding processes.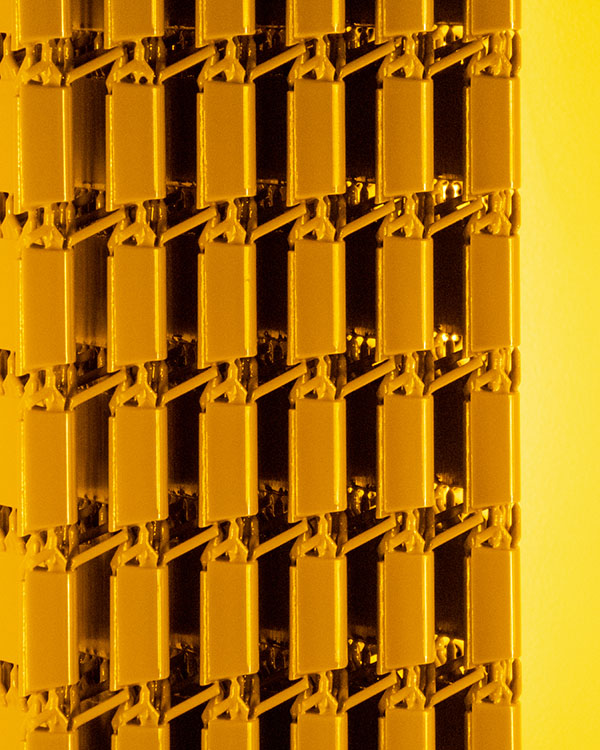 A wide range of materials for a variety of applications
Take advantage of a wide range of innovative industrial materials with rigid materials for the production of durable parts similar in appearance and texture to parts produced by plastic injection molding, with elastomeric materials for the production of rubber-like parts with high tear resistance and high-temperature materials with high heat resistance offering high rigidity and exceptional stability under extreme conditions. All these ranges meet a wide range of applications (functional prototyping, test parts, final parts and small series).
More than ever, 3D printing is flexible, efficient, and can meet the expectations and requirements of manufacturers.
Automation and optimization of the production line.
In addition to the manufacture of parts, we have thought about the installation of DLP technology in our production site by developing a real industrial production line.
our production site by developing a real industrial production line.
Integration of an automated ecosystem (environment) with the addition of a robotic arm (collaborative robot) parameterized for the handling of productions and the addition of a post curing unit to ensure efficient and uniform UV curing of printed parts.
Coupled with DLP technology, this evolution allows us to reduce the production time of an already extremely fast additive manufacturing technology.
In order to ensure a greater reactivity during the production of your series, it is possible to reserve your production capacity, to pace and/or to set up buffer stocks.