According to an official release from the US Army, the Army Research Laboratory and the US Marines are collaborating and working on 3D printing drone manufacturing. The goal: the creation of drones on demand, on tablet, anywhere in the world.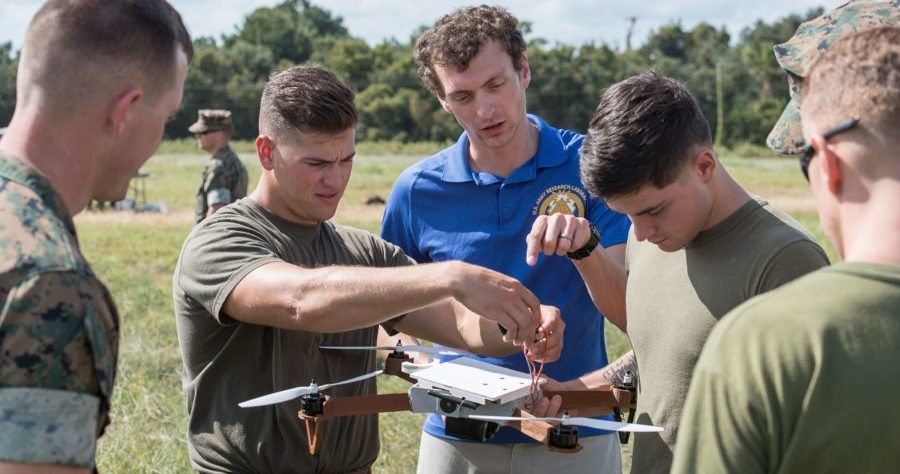 The advantages of 3D printing for drone manufacturing
3d printing: a time saver
Today, the manufacturing of a drone is estimated to take several days, sometimes even weeks for a specific model. Additive manufacturing offers a significant advantage here, as it allows specific parts to be produced in a matter of hours. Researchers are working on a system capable of manufacturing all the parts of a drone by 3D printing.
"In practical terms, if an aircraft is damaged in the middle of a mission, it would be enough to open a catalog and immediately produce replacement parts or another Drone more suitable for the mission."
Build specific 3D printable aircraft
In addition to saving time by manufacturing a drone using 3D printing, this technique will enable the Armed Forces to obtain drones that are perfectly calibrated for their missions. To do this, all the requirements must be identified in the database used for manufacturing.
"Additive manufacturing, or 3D printing, is becoming a viable way to produce mission-critical parts or equipment as needed," said Larry "LJ" R. Holmes Jr. engineer "Acquisition, Research, and Logistics, Inc."
This approach is currently being tested by the US Army. The researchers are waiting for feedback and comments to streamline their process and perhaps allow for large-scale deployment.
The US Army and new technologies
The U.S. military didn't wait until 2018 to take an interest in new technologies, such as 3D printing. Last year, the Marine Corps held a challenge where the winner designed "the Scout," a fixed-wing drone.
3D printing and artificial intelligence are opening up new opportunities in the military. Advances that could be decisive on the battlefield, according to a division chief at ARL's Vehicle Technology Directorate.
Check out the new documentary released by the U.S. Army Research Laboratory that details how researchers first envisioned print-on-demand with a series of tools that would allow soldiers to input mission parameters and then get a 3D printed aviation asset within 24 hours :