3D printing is nowadays useful for the realization of models, prototypes and small series, and this in many sectors: aeronautics, automotive, medical products... But additive manufacturing is also important for very specialized sectors such as industrial tooling.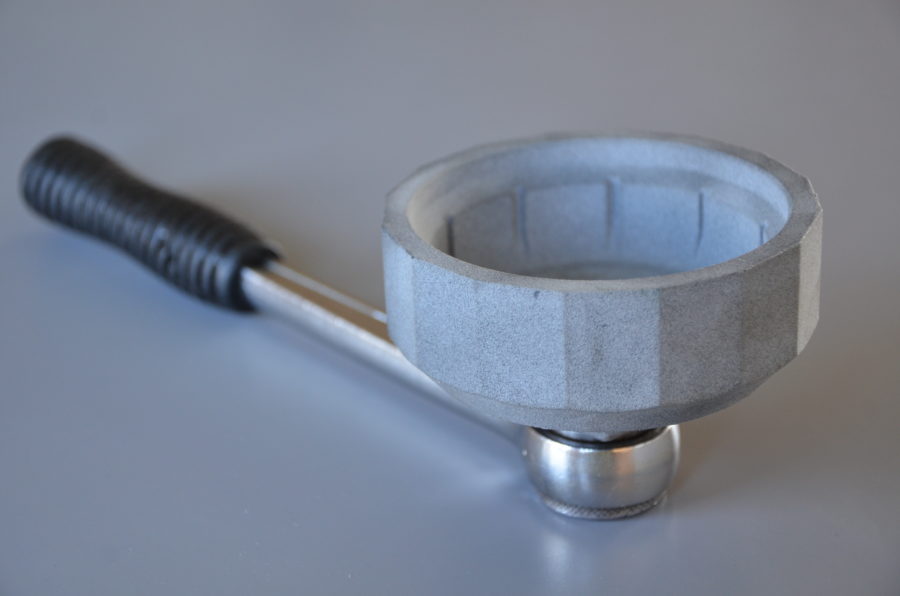 3D technology for industrial tooling
In the industrial sector, and particularly for the production of tools, 3D printing offers three major advantages: speed of manufacture, cost reduction, and the virtual absence of manufacturing constraints (drafts, milling radii, etc.), and therefore of design.
To maximize gains, it is worthwhile to combine 3D printing with traditional manufacturing technologies.
It is thus judicious to privilege the realization of the complex geometries and of small dimensions in 3D printing, to realize the more basic elements in machining and to use the maximum of standard elements for the accessories. Depending on the characteristics sought, several 3D manufacturing technologies are possible. The main ones are laser sintering, HP Multi Jet Fusion, stereolithography and wire deposition.
Industrialists, designers and tooling manufacturers are beginning to master these technologies, to use them wisely and to integrate them more and more into the manufacturing cycle.
Case study: Production of a tooling for a plastic injection plant
Our customer, a plastic injection plant, had to make a tool used to remove caps from the mold in which they were manufactured. The constraints were strong because the clamping of the caps on the screw thread after injection was important.
The choice of 3D printing was essential here, mainly because of the very tight timelines. Made in PA Multi Jet Fusion, a technology developed by HP, it took only three days from the search for the solution to its manufacture. Additive manufacturing thus allowed a great reactivity by realizing the part in a record time and for a cost 50% lower than if it had been realized in traditional machining.
The use of 3D printing has become essential for this type of problem. It has allowed this company to be much more efficient in production and to respond to needs almost immediately, unlike a traditional process. The use of additive manufacturing is becoming a real manufacturing method in its own right for the creation ofindustrial tools.
Would you like to discuss your industrial tooling project?
At 3DPROD, we produce tooling parts and small industrial small industrial series since our beginning. Our expertise and our machine park evolving with the technological innovations, an industrial tooling printing prototype or series now takes only a few hours.
You already have a 3d file (.stl)? Receive your quote instantly and place your order online. Upload your file and choose the technology, the material and the desired finishes. Place your order via our online 3D printing service and receive your part quickly at home.
Our team is at your disposal to accompany you and advise you at each step of your project.