It's Architecture Month in the Ile-de-France region, and Parisian architecture has been very dynamic lately, with creations and renovations: Fondation Louis Vuitton, the Canopée des Halles, etc. Many of today's projects were first modeled and then printed in 3D, but there are still obstacles to this use due to a lack of knowledge of the technology.

Misconception #1:
3D printing is only for big architectural firms.
Many small architectural firms still think that 3D printing is not accessible to them. On the contrary! Given the time and cost savings, 3D printing should be a tool for these firms, as it already is for many larger firms.
To be able to make your architectural model in 3D printing, there is only one condition: a good quality 3D file that can be used. This can be done with various programs such as Autodesk, Autocad, Rhino or Sketchup to name a few. With its online ordering module, 3D Prod allows you to order your 3D printing model in a few clicks, without losing time.
Myth #2: 3D printing does not allow you to make aesthetic models, they will not have enough details and will be necessarily rough.
We integrate a wide variety of technologies and materials, which allows us to meet specific needs. We can actually print a raw (white) architectural model if that is what you need. In this case, we will use powder laser sintering which allows us to obtain less details but very resistant models.
If you want a detailed model or with transparent parts, for a contest for example, we can print in stereolithography models up to 2 meters long. These will be a little less resistant but their level of detail will be very high.
We offer finishing touches, such as painting, to achieve a realistic look.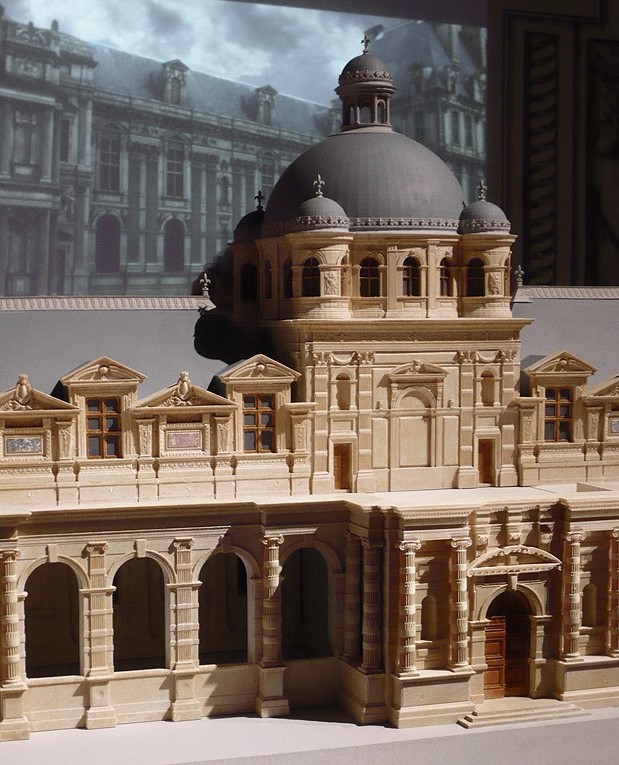 Myth #3: 3D printed models do not age well.
A few years ago, architectural models made with 3D printing tended to turn yellow. This is due to the photosensitive materials we use, both for laser sintering and stereolithography. There is now a way to fight against this yellowing, with special treatments that we apply to the parts produced. The models can be kept for years, even in direct sunlight!
Myth #4: There is no point in using professional 3D printing to make my architectural models.
3D Prod offers many materials and technologies for your models, which you will not necessarily have access to with a desktop printer. Of course, these are very useful for small models with few details, but if you want colors, finishes, particular materials, professional technologies will meet your needs more effectively. We can also print pieces up to 2 meters long, which you can't do with a home printer.
Our machines ensure an ultra fast realization of your printing, which allows us to answer you even in case of emergency.
Our online printing service allows you to order at any time, with the technology, material and finish that suits you, and receive your artwork within a few days.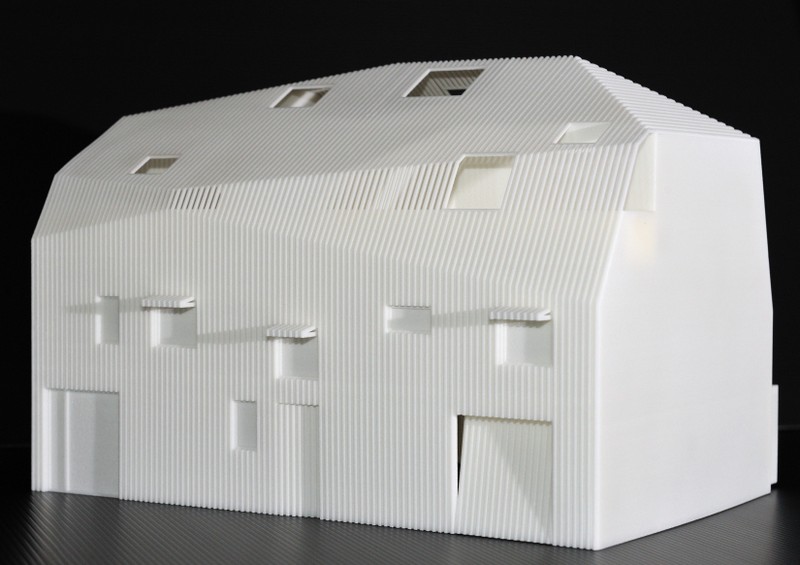 Architectural model in powder sintering
3D printing is a technology that can help you every day in your projects: it not only saves you time and money but also offers almost unlimited possibilities in terms of complex geometries and shapes.
We have mentioned building models, but the possibilities are much more extensive, with for example models of machines or factory installations. Professional 3D models allow to evaluate the place or the movement corridors of certain installations, and thus to take the least possible risks when renewing or creating a new production line.