The automotive industry is picking up speed with 3D printing. Indeed, additive manufacturing technology is driving an evolution in both automotive design and production. According to a recent report from SmarTech, 3D printing will generate $1.1 billion in automotive revenue by 2019.
3D printing: refers to the printing of parts and spare parts
Automotive manufacturers were among the first to adopt 3D printing technology, whether for prototyping, design, tooling or production of serial parts. Some automakers are already producing more than 100,000 finished parts per year using 3D printers.
A technology that adapts to all projects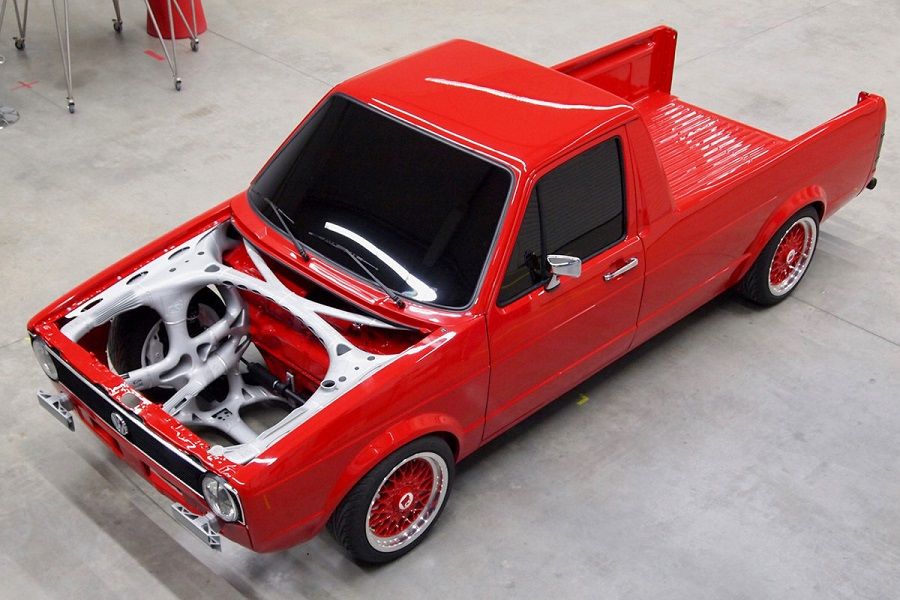 Beyond the design of the prototype, the outcome of the project 3I-PRINT project is proof that 3D printing can be adapted to any situation and any pre-existing structure. 3I-PRINT is a collaborative work carried out by a consortium of several strong players in automotive engineering and 3D printing*. The objective of this innovative project was to 3D print the front structure of a VolksWagen Caddy 1.
After 9 months of manufacturing, the finished part was born. Printed in Scalmalloy®, a component as light as aluminum created by APWORKS in partnership with the Airbus group, the metal part is unique in the world and weighs only 34 kilos.
*Altair, APWORKS, csi entwicklungstechnik, EOS GmbH, GERG and Heraeus
| | |
| --- | --- |
| The 34 kg ultra-light metal piece can boast of being a unique model in the world | The front structure of the Volkswagen Caddy 1 was made with the EOS M 400 3D printer |
The engines of the future in 3D printing
Other projects have seen the light of day since the beginning of the year, such as Renault Trucks, which has attempted to reduce the size and weight of its engines through additive manufacturing. According to Damien Lemasson, project manager at Renault Trucks, the company has succeeded in " reducing the weight of a four-cylinder engine by 25%, or 120 kg. Additive manufacturing has made it possible to group together certain elements, thus eliminating 200 parts from the original engine.