The model was presented at the 2016 Le Mans 24-hour motorcycle race. Hyten develops innovative engines with high efficiency and small footprint. The Swiss company has launched the "gphmoto" project, the aim of which is to develop the first hybrid engine for racing motorcycles that uses both gasoline and electricity.
Bruno Engelric,Hyten's CEO, explains: " Our motorization allows us to obtain more available electric power than the maximum power of the combustion engine. Thanks to its limited weight and size, our motor can be used on racing motorcycles. This is a first in the field of motorcycles, compared to other electric motors with batteries weighing more than 100 kilos that are impossible to install on a racing motorcycle.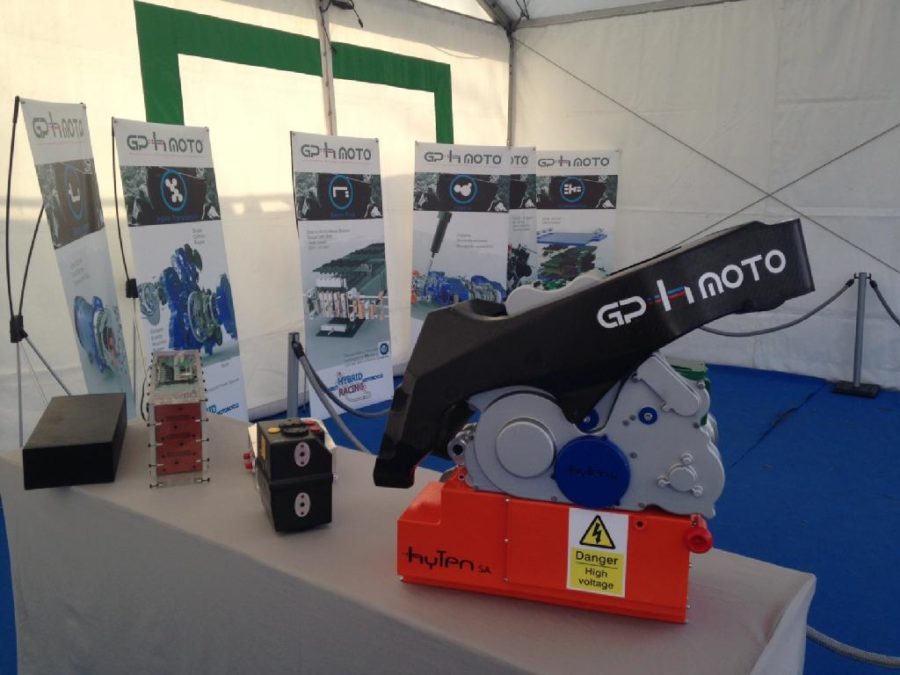 Last April, Hyten passed a major milestone in its project: it presented a full-size model of this revolutionary engine at the 24-hour motorcycle race in Le Mans. " This presentation was an opportunity to demonstrate that our hybrid motorization works," explains Bruno Engelric.
To build this model, Hyten used standard motorcycle engine components and integrated innovative parts designed by its teams. These include engine cases, engine intake nozzles, turbo flanges, front and rear battery covers and alternator covers. Hyten has entrusted the manufacture of these parts to 3D Prod, a leader in 3D printing in France.
3D Prod, at the forefront of 3D printing technologies, provided technical advice to create the prototype parts. Thanks to its capabilities, 3D Prod was able to produce the non-standard components of the new hybrid engine in a very short time. This performance accelerated the assembly of a full-size model ofHyten's engine, with a precision and strength similar to that obtained with mass-produced parts. According to Bruno Engelric: " 3D Prod helped us to produce a model in a short time, at a very reasonable price, thanks to its advanced techniques. The result is a prototype with a volume and functionalities close to reality ".
The model made with 3D Prod allowed Hyten to validate the assembly of its innovative engine and to present it at the 2016 Le Mans 24-hour motorcycle race to demonstrate its operation. The full-size dimensions and footprint proved that the hybrid engine could be mounted on a race bike without difficulty. " Thanks to the model of our hybrid motorization made in rapid-prototyping by 3D Prod, we were able to demonstrate the validity of our concept in a competition. We hope to interest companies so that they accompany us financially in the adventure " continues Bruno Engelric.
The presentation is expected to help Hyten raise future funds. In addition, the company plans to race the first motorcycle equipped with its revolutionary hybrid engine at the 2017 Le Mans 24-hour motorcycle race. Bruno Engelric concludes, " Eventually, we hope to commercialize hybrid motorcycles derived from racing experience."