We offer a 3D printing service based on a variety of manufacturing processes, including 3D printing by photopolymerization, thanks to our team of experts specializing in stereolithography (SLA) technology. Recently, we decided to integrate Digital Light Processing (DLP) technology into our fleet of machines. In this article, we explore the advantages and differences of these two processes, and their ability to meet the specific needs of our customers.
Stereolithography vs Digital Light Processing: what are the differences?
What stereolithography (SLA) and digital light processing (DLP) have in common is that they are both 3D resin printing processes based on the principle of VAT polymerization. Both processes use a tank filled with liquid resin (photopolymers), which is solidified by exposure to ultraviolet light.
So, what are the differences between these two processes? Where stereolithography uses a laser, reflected by two mirrors (X and Y directions), DLP uses a UV projector as its light source, which switches on and off, forming a mask that projects ultraviolet light at certain points only.
Once printing is complete, both processes require post-treatment to guarantee part integrity and performance. This post-processing involves cleaning up residual, non-solidified resin from the print output, as well as a final polymerization step in a UV oven.
Stereolithography (SLA): a variety of parts of all sizes
Using a laser in the stereolithography process offers several major advantages. Firstly, the laser has the ability to solidify the resin point by point, guaranteeing precision and a virtually smooth surface. After post-processing, the part simply needs to be sanded to achieve a flawless final result. What's more, this technology offers the flexibility to produce both small, fine models and large parts.
All our machines come from 3D Systems. In terms of SLA printers, we have a variety of models, such as the iPro 8000 and ProX 800, which offer a print capacity of 650 x 750 x 550 mm. In addition, we also have iPro 9000 models, which enable us to print large parts, with a production volume of up to 1500 x 750 x 500 mm.
Within our SLA printer fleet, each machine is assigned to a specific material. We have chosen a selection of resins adapted to our needs. The Accura 25 has properties similar to polypropylene (PP), while the Accura 55 is closer to ABS. In addition, we have Accura ClearVue resin, which enables us to create translucent parts similar to polycarbonate (PC). Finally, Accura XTreme offers properties similar to polyamide (PA).
Thanks to this diversity of resins, we are able to produce parts with characteristics adapted to each specific need. For example, we can manufacture electronic housings, tubing, hoods, aesthetic models and architectural models. We can also produce prototypes for children's toys to scale 1, transparent parts using ClearVue resin, master model parts for vacuum casting, and very large parts such as one-piece car grills, among other possibilities.
Digital Light Processing (DLP): speed and precision for mass-produced parts
The DLP process has the advantage of being faster. For each layer, the projector polymerizes the entire resin tank at once, while the laser works point by point. Another advantage of DLP 3D printers is that you can easily change the type of resin in the tank, enabling you to select the most appropriate material for each individual case.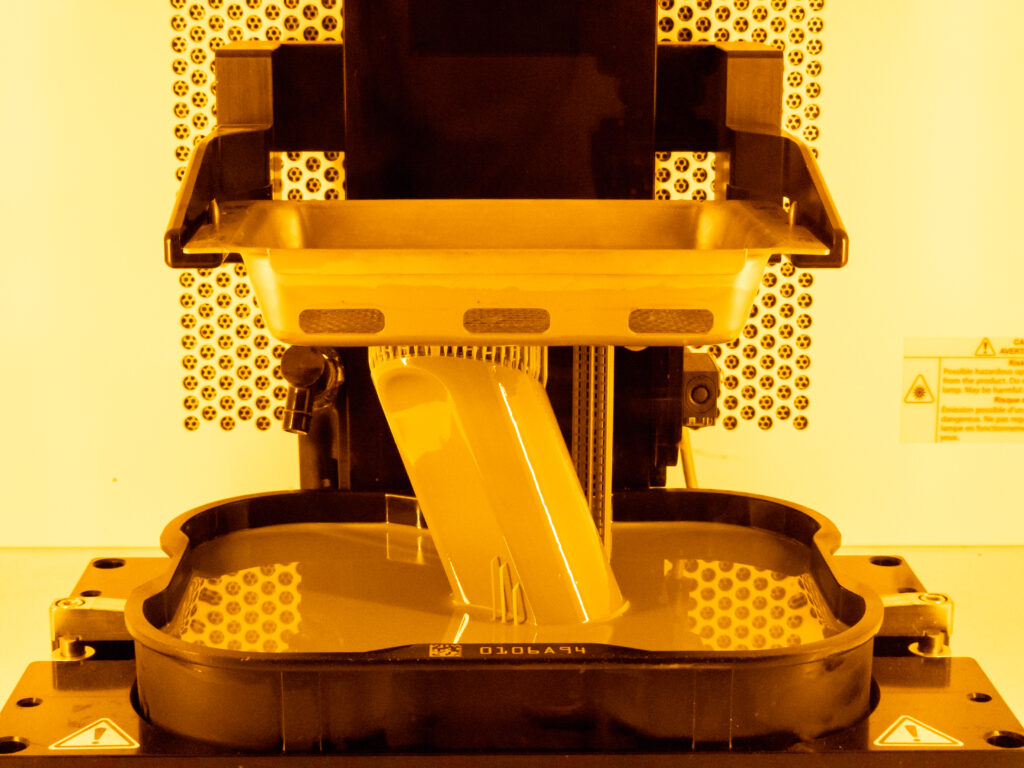 In addition, we recently acquired a robotic arm to industrialize the DLP production line, reducing the time between two printing cycles to a minimum. This means we can print continuously, 24 hours a day, to meet our customers' needs.
Today, we're using 3D Systems' DLP Figure 4 Modular printer, originally launched in 2018, which has a print volume of 123.5 x 69.5 x 345mm. These machines can print industrial parts in series from 5 to 3 hundredths per layer, depending on the material.
We currently offer a range of four materials for the production of Digital Light Processing parts, each with its own unique characteristics:
PRO-BLK-10: Rigid materials for the production of durable parts similar in appearance and texture to injection-molded parts, with impact and moisture resistance characteristics.
RIGID GRAY: Rigid materials for the production of high-contrast serial parts with high impact and moisture resistance.
RUBBER-65A-BLK: Semi-hard elastomer materials for the production of functional parts with good shape retention and high tear resistance.
HI TEMP 150/300: High-temperature materials for the production of parts with bending temperatures under load of up to 150°C or 300°C, depending on the high-temperature resin selected. High heat resistance and rigidity.
All these materials enable us to meet a wide range of applications, such as the production of functional prototypes, test parts and final parts, but their use is mainly dedicated to ultra-precision mass production (housings, screws, electronic components, handgrip elements, etc.).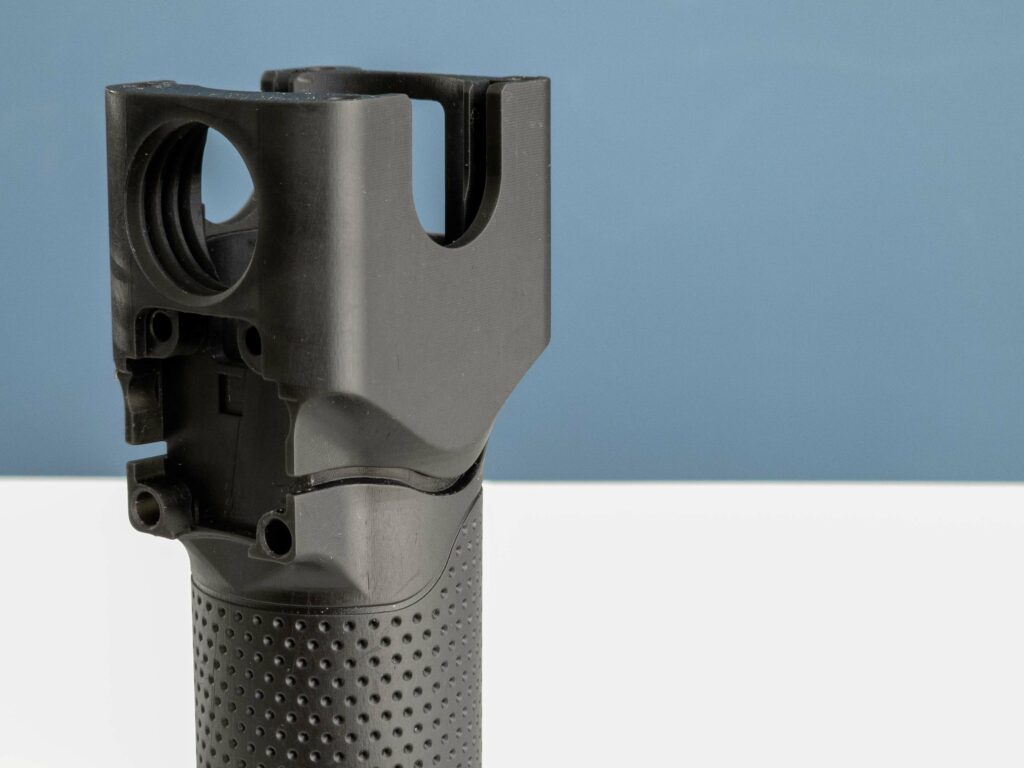 It's worth pointing out that DLP technology offers a higher level of detail than SLA technology, particularly when it comes to lettering and texture. This information runs counter to the usual comparisons between SLA and DLP technologies. In fact, our Figure 4 Modular is based on DLP technology, and offers a high-precision machine specially designed to meet the needs of the industry.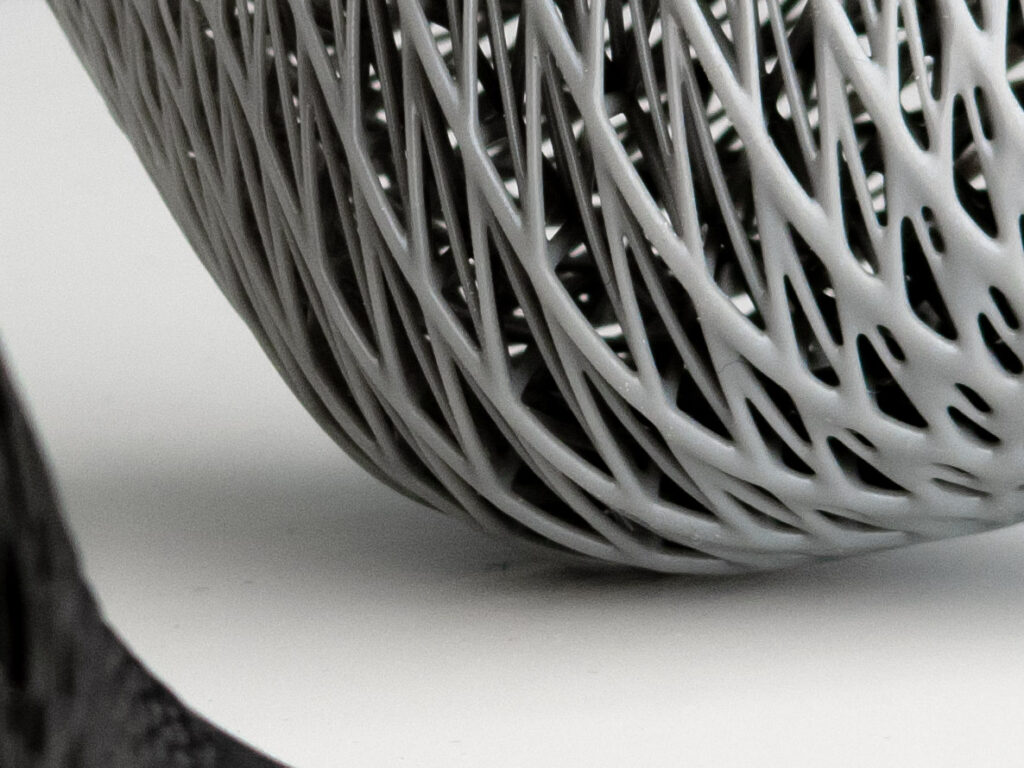 It should be noted that all the technologies we use comply with the standard dimension tolerance classes laid down in the NFT 58-0000 standard. However, our machines are set to the "precision" tolerance class for DLP technology.
Production times and costs
In terms of production times and costs, DLP technology is generally faster than SLA, although printing speed depends on the material used. With SLA, speed is affected by the use of the power laser, whereas with DLP, it's the ultraviolet exposure time that varies according to the resin used.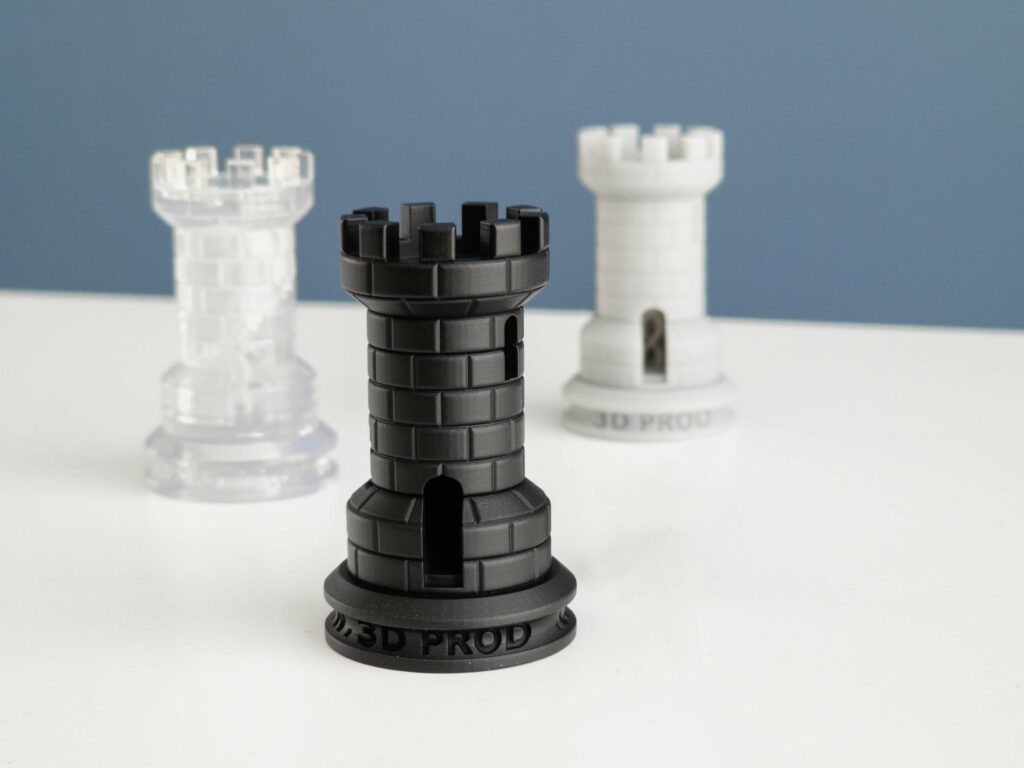 For the same part, the materials used by 3D Prod with DLP technology generally enable slightly faster printing than those used in SLA, for standard materials. For example, a part printed with ProBlack or RigidGray in DLP, with a layer thickness of 0.03 mm, will take less than 2 hours, whereas with Accura 25 type PP or Accura 55 type ABS in SLA, the manufacturing time will be just over 2 hours with a layer thickness of 0.1 mm.
Some materials, whether used in SLA or DLP, require longer printing times. For example, ClearVue type PC resin used in SLA requires a print time of 5 hours with a layer thickness of 0.1 mm. Similarly, for Rubber, printing time exceeds 5 hours and 30 minutes with a layer thickness of 0.03 mm.
Manufacturing time per SLA resin :
Accura 25 (A25) type PP - 2h06 at 0.1mm per coat.
Accura 55 type ABS - 2h12 at 0.1mm per layer.
Accura ClearVue type PC - 5h18 at 0.1mm per layer.
Accura Xtreme type PA - 3h14 at 0.1mm per coat.
DLP resin manufacturing time :
ProBlack - 1h23 (HQ version) at 0.03mm per layer.
ProBlack - 0h40 (fast version) at 0.1mm per coat.
RigidGray - 1h49 (HQ version) at 0.03mm per layer.
HI-Temp - 2h54 (HQ version) at 0.03mm per coat.
Rubber - 5h38 (HQ version) at 0.03mm per layer.
As far as costs are concerned, printing the part mentioned will cost around 25 to 30 euros ex VAT with SLA, around 45 euros with DLP and 66 euros with HI TEMP material.
Manufacturing cost per SLA resin :
Accura 25 type PP - €26.88 excl. tax
Accura 55 type ABS - €26.88 ex VAT
Accura ClearVue type PC - 26,88€ HT
Accura Xtreme type PA - 28,16€ HT
Manufacturing cost per DLP resin :
ProBlack - €45.74 excl.
RigidGray - 45,74€ HT
HI-Temps - 66,17€ HT
Rubber - €45.74 excl.
The prices quoted are based on production estimates for one part (as an example) using our online ordering module. Please note that these prices correspond to raw parts, without finishing or reworking.
Stereolithography (SLA) vs. Digital Light Processing (DLP): in a nutshell
The choice between SLA and DLP technologies depends on the specific needs of the project. SLA is ideally suited to large one-piece parts and parts requiring air and water flow validation, particularly with PC-type ClearVue resin, while DLP stands out for its ability to rapidly mass-produce parts with high precision, using resins tailored to a variety of requirements.

Take advantage of our 3D printing expertise for personalized advice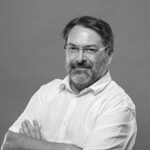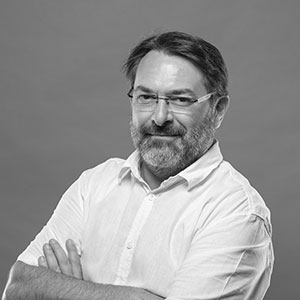 If you're still unsure about which technology to choose, we invite you to get in touch with one of our experts. They can provide you with samples of the materials best suited to your project. Contact an expert technology.
We also offer virtual tours of our workshop! Take a behind-the-scenes look at our production area.
Don't hesitate to take advantage of these services to get personalized advice for your next 3D printing project!