These last months have been intense! We have made many changes in our workshops that allow us to improve our deadlines and the quality of our products. See for yourself!
Vacuum casting: even more possibilities
More and more of you have identified the possibilities of vacuum casting in your activity, that's why it was necessary to equip us with a new machine, but not just any machine! Thanks to our new acquisition, we are now able to produce parts weighing up to 5 kg in a mold measuring up to 550 x 800 x 600 mm.
This machine allows us to produce larger and heavier parts than was previously possible.
Of course, as was already the case, these parts can be colored in the mass with pigments or dyes directly mixed in the resin, for an even better result!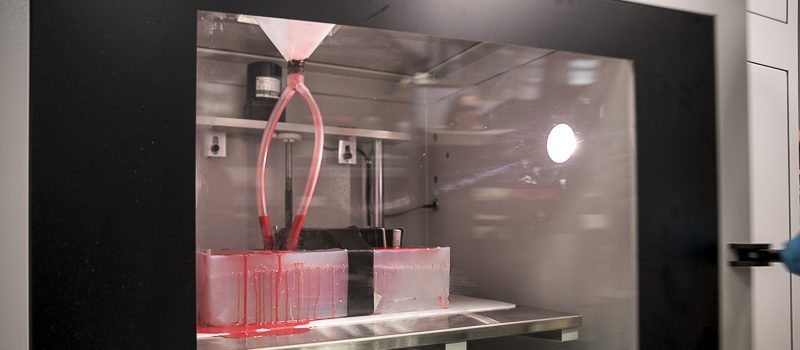 Vacuum casting is a very specific technology!
Contact us for a feasibility study
Paint finishes that will surprise you
Painting in optimal conditions, similar to those of car or model manufacturers, is our objective for a rendering always closer to reality. This is why we have invested in a paint booth that allows us not only to improve the quality of our paint and varnish finishes thanks to its professional environment, but also to offer you new paints. An improvement of the quality but also of the performance thanks to the oven system which allows us to save time on the drying and thus to shorten the times of finishings.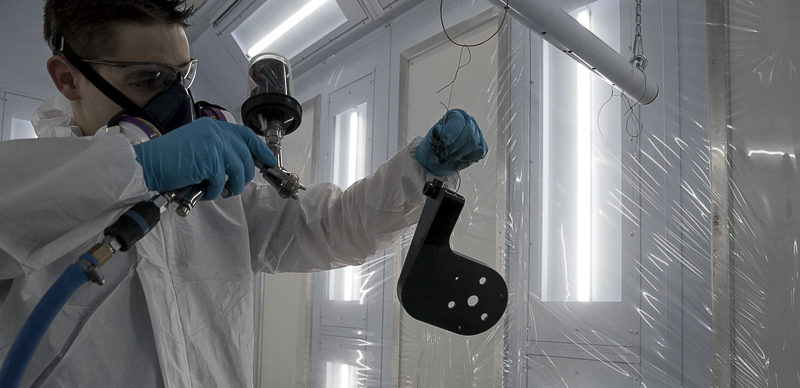 Successful collaboration for impeccable quality
While the cleaning of stereolithography workpiece carriers is traditionally done by hand, we have developed a cleaning machine in cooperation with Krumm. This custom-made machine is perfectly adapted to our needs and allows us to clean our 1.50 m grids in one go. This means that several hundred parts can be ready in a few minutes. An improvement in production time but also in the quality of the finished objects.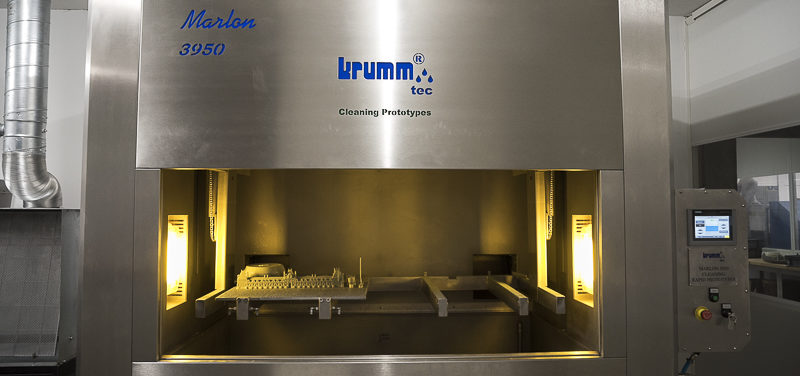 Learn more about vacuum casting