Your online 3D printing service: tailor-made support at every stage of your order!
Our online store lets you order your prototypes, models and small series in just a few clicks, thanks to 3D printing. This online service offers you support at every stage, from design to delivery of your parts, provided by our team of professionals including Frédéric, Angélique, Paul and Élodie. All our staff, technical and non-technical, receive ongoing training in 3D printing technologies and the challenges they present.
Even though the ordering process is entirely digital, you'll have a team at your service, with a dedicated contact person for every step of your part's journey. Let's take a closer look at your part's journey, from the loading of your 3D file into our interface to the delivery of your parts anywhere in France and abroad.
First step: Uploading the 3D file to the platform
When you click on "Print your parts" on our website, you'll be prompted to upload the 3D file containing your CAD model. To do this, you'll need to create an account - it's quick and free! The platform, available in several languages, is intuitive and allows you to import different formats: .stl, .obj, and .3mf as well as .wrl, .stp, .igs, .dxf and .zip. Please note that only files up to 100 MB are accepted. For larger files, please contact our sales department by e-mail.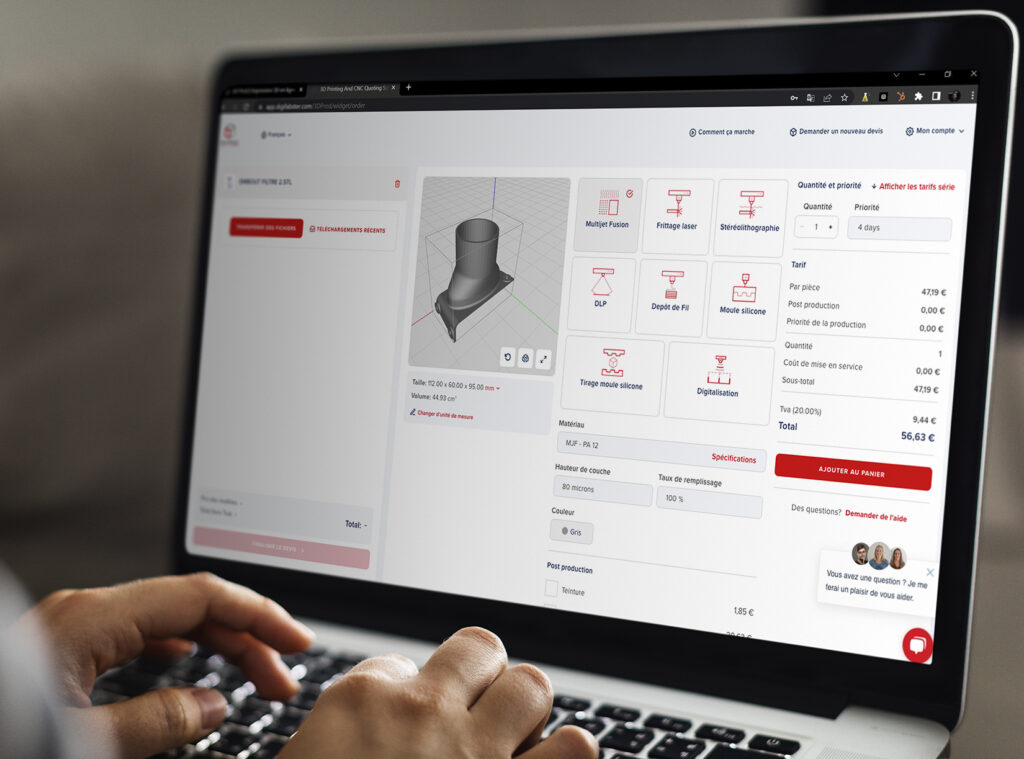 Once your file has been uploaded to the platform, it is automatically analyzed to check its printability. In particular, the tool will highlight any wall thicknesses that are too thin, and make various first-level corrections to the part's edges and contours.
Step 2: Choosing technology and materials
Once you've validated your file online, you'll be able to view your part in 3D, observing it from all angles and defining the size of the part to be printed.
You'll then need to choose which 3D printing technology to use. As a reminder, we offer Wire Deposition(FDM), Stereolithography(SLA), Digital Light Processing(DLP), Laser Sintering(SLS) and Multi Jet Fusion(MJF). Our platform also offers the manufacture of silicone molds, as well as printing using a silicone mold as part of the vacuum casting process, not forgetting digitization, i.e. the digitization of your parts.
A choice of materials corresponding to the selected technology. In all, no fewer than 43 materials are available! The layer height is determined automatically according to the technology selected, as is the part's fill rate, with a choice of several options. The same goes for color: depending on the material, you'll be able to choose between several different shades.
On the post-production side, our platform allows you to select one or more finishing options depending on the technology chosen, e.g. "sanding", "painting" (over the part) with choice of shade (RAL) and "varnishing" for SLA technology. It is also possible to request the fitting of inserts to join different elements together.
3D Prod tip: When selecting finishes and painting, don't limit yourself to the color options offered. Instead, select the "Other" option and specify the RAL code of your choice.
If you have a specific request or need help, you can send us the necessary information in a dedicated field. If you have any questions during the process, our team is at your disposal by email, telephone or live chat. From Monday to Friday, 8.30am to 12pm and 1.30pm to 5pm, Amélie, Angélique or Céline will get back to you within a minute via our chat (available on our website and on our online ordering platform)!
3D Prod tip: If you'd like to digitize your parts using our digitizing service, don't hesitate to contact our sales support team, who will draw up a quote based on the part to be digitized.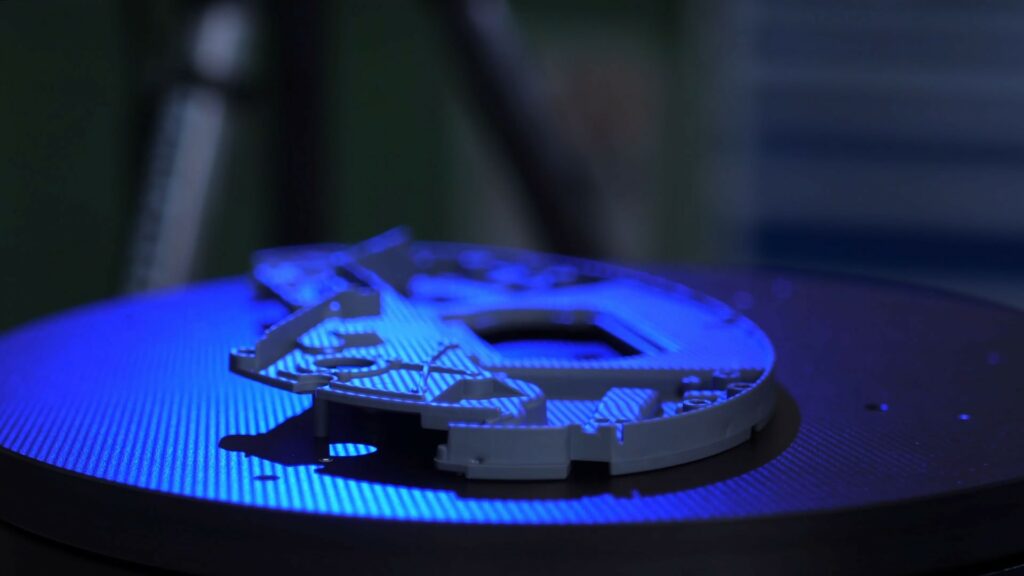 Step 3: Submission, verification and order placement
Once you've entered all this information, you'll receive an instant online quote, including details such as cost per piece, post-production, fast delivery rates, etc. You'll also have access to the cost per piece for mass production printing, which decreases according to the quantity ordered.
"Below 100 parts, you can place your order directly online; above 100 parts, the request will be submitted to our team, and we'll draw up your quotation ourselves," comments Angélique, sales assistant at 3D Prod since 2012.
As soon as your online quotation has been validated, your 3D Prod representative will validate the conformity of your file and contact you by telephone to confirm the details of the order. He or she remains your privileged contact throughout the process, and will answer all your questions, whether they concern the design, the printing phase or the sales process. In the event of constraints, the need to rework a file or a tight production deadline, we will discuss the matter with you to find the best possible solution.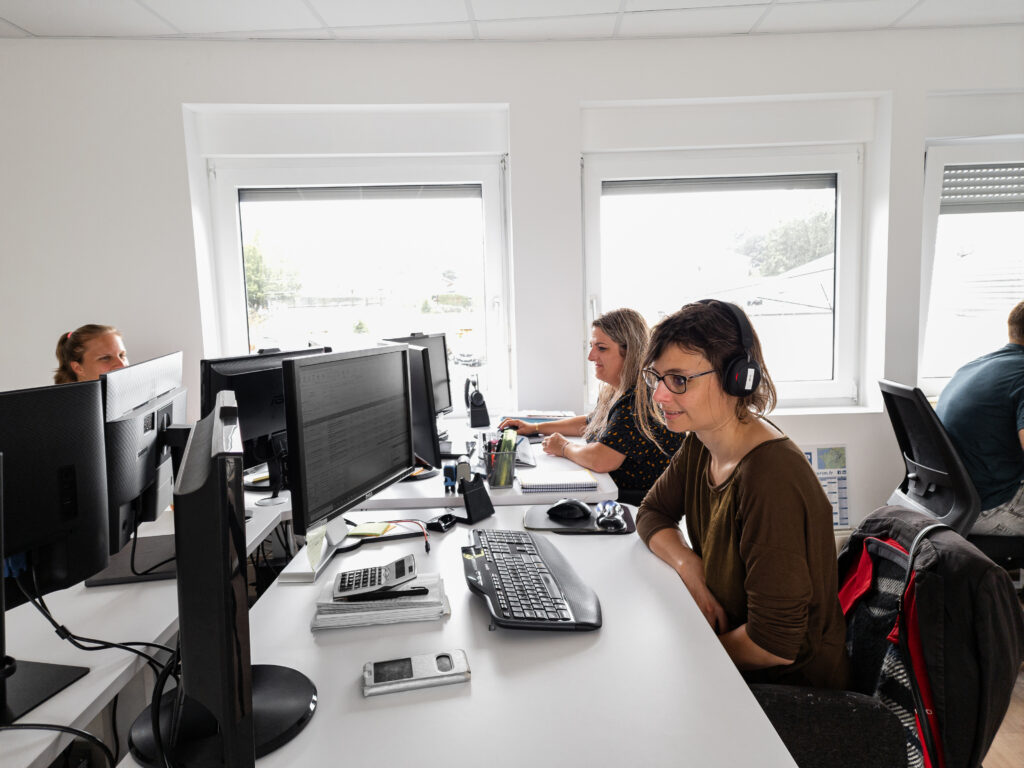 Please note that, even for online orders, you have a choice of payment methods: credit card, bank transfer or cheque. Lucie, our payment manager, will be happy to answer any questions you may have concerning the payment of your orders.
Fourth step: Your file is sent to our workshop
Once payment has been made, your file is entered into our production schedule by Élodie, who manages order planning and transmits the request to the workshop.
The team of technicians, led by Paul, will then check the part again before printing. If you need to have your part reworked, or if you have any questions or problems relating to production, your contact will act as the interface between you and the technicians or, if necessary, the people in charge of each technology in the workshop.
The parts can then be sent for manufacturing, followed by finishing if required.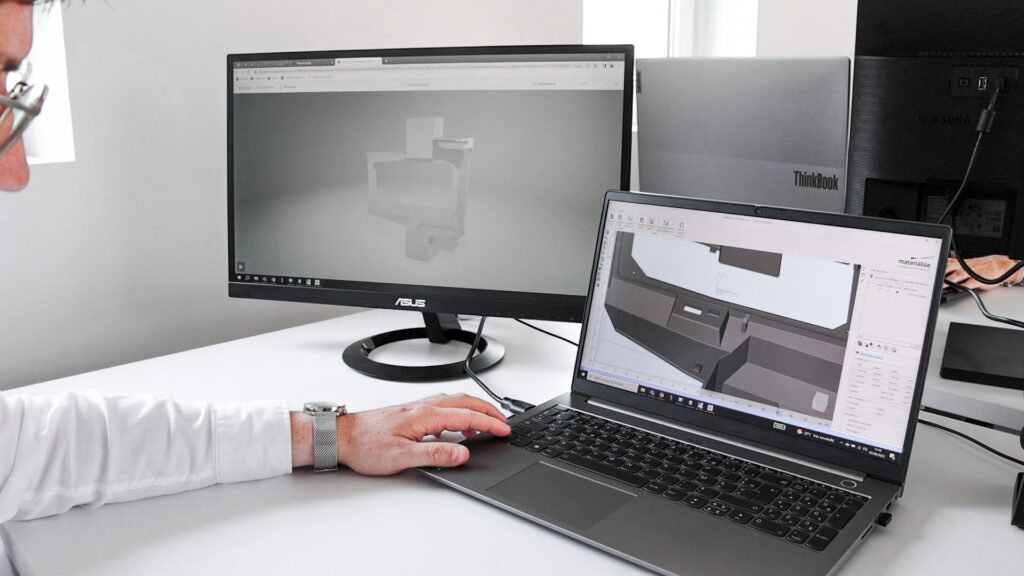 Fifth step: Validating the quality of your parts
Paul and his teams check the quality and quantity of printed elements, i.e. both their aesthetic conformity and their compliance with specifications (dimensions and number of parts).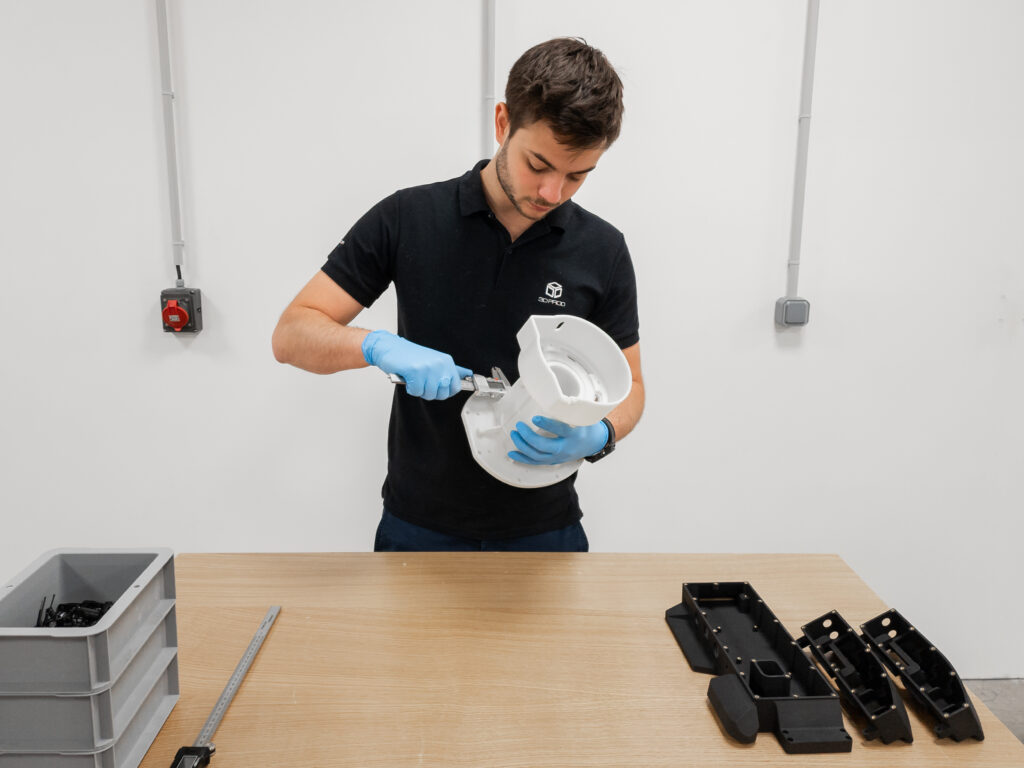 Sixth step: Packing and shipment by carrier
Your pieces are then packaged and carefully protected before being put into parcels. All the day's production is dispatched each evening by our partner carrier FedEx.
Last step: Receiving your order
Delivery times depend on the technology chosen, the dimensions of the part and the finishes required. As a rough guide, manufacturing takes a minimum of 2 days for wire deposition and stereolithography, and 4-5 days for SLS and MJF technologies. Once manufacturing is complete, delivery - free of charge throughout France - takes just one day.
We value your feedback!
Whatever your level of satisfaction with our online 3D printing service, don't hesitate to write a comment on our site, it will be passed on and taken into account by our technicians.